HOMAGE TO A HERO
TOM BRUNER PLAYS THE BALLADS OF WES MONTGOMERY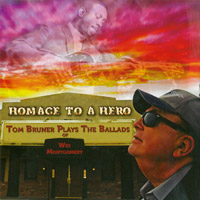 Officially released in February, 2018, Tom Bruner's double CD "Homage To A Hero" pays tribute to Jazz great Wes Montgomery. These timeless ballads showcase Bruner's guitar playing as well as his arranging, producing and ultimately what he shares with Wes the most, his love for jazz.


Everyone has heros... whether they be family heros, patriotic, medical, historic, sports, military, academic or musical! As a guitar player, I have many guitar heros... a very crowded list, but clearly at the top is Wes Montgomery. Wes' natural talent, creative genius, and "grass roots/organic" approach to playing jazz far exceeded his aspirations of "just being a guitarist." He was a jazz musician who played the guitar, not a guitar player who played jazz.


I have listened to Wes for over 50 years and, even though I've heard all his recorded tracks hundreds (if not thousands) of times, with each additional listening I hear something new... something I never "heard" before! His playing always took listeners on a journey of melodic inventiveness and compositional development.... with "twists and turns" in its narrative that were never expected - not unlike experiencing a great novel or exceptional movie.
-Tom Bruner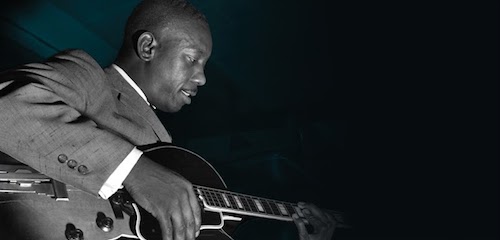 Tom Bruner
Homage To A Hero
Far Wes
In A Sentimental Mood
Heartstrings
Darn That Dream
Delilah
Round Midnight
You Don't Know What Love Is
Pokadots And Moonbeams
Born To Be Blue
Come Rain Or Come Shine
Angel Eyes
A Ghost Of A Chance
Prelude To A Kiss
Body And Soul
Old Folks
Dreamsville
Violets For Your Furs
What's New
Guess I'll Hang My Tears Out To Dry